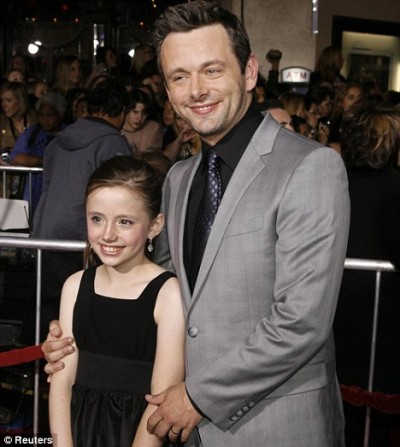 Michael Sheen Talked to USA Today about being mistaken for a member of the American Sheen acting family, his latest movies, his daughter, and that he is proud of the projects he's chosen to do even though they befuddle some people who want to categorize him.
"He's had memorable roles in the Twilight series as a royal vampire, a werewolf in Underworld and as Tony Blair in The Queen and HBO's The Special Relationship, and that kind of variety keeps him busy as well as entertained.
"The big stars in our industry are partly big stars because they're recognizable for doing a particular kind of thing, and I've never really been that interested in doing that. It's the difference in parts that I play that I enjoy the most," explains Sheen, who appears in November's Twilight: Breaking Dawn, Part 1 and the indie comedy Jesus Henry Christ later this year.
"I'm not surprised that people might go, 'Well, hang on. He's the guy who plays the politicians.' Or, 'No, he's the guy who does the werewolves and vampires.' I'm not really looking to become the sort of actor who gets known for doing one thing. I quite like the fact that people don't know what column to put me in."