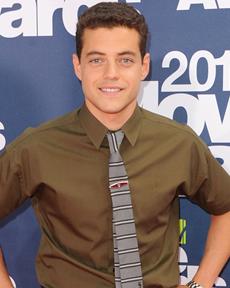 Rami Malek who plays Benjamin in Breaking Dawn is in the upcoming Toms Hanks and Julia Roberts film Larry Crowne. Rami talked about working with these two modern movie giants and the Twilight Saga with USA Today:
"It [working on Larry Crowne] was an experience where you just kind of watch what's happening. You can't take your eyes off her[Julia Roberts] and he [Tom Hanks]has you in stitches the entire time. Some call it work, but I wouldn't call it that."
In November, Malek bites into The Twilight Saga: Breaking Dawn – Part 1, playing a vampire. So is he team Edward or team Jacob? "Wow. No comment on that one. I'm team Bill Condon, how about that," says Malek, giving the director a shoutout."
See more on USA Today.