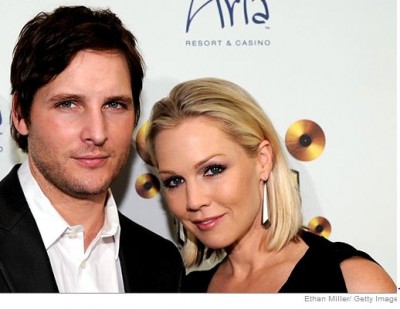 Peter talked to the Boston Herald about his next segment in the  Nurse Jackie series:
"I'm really happy right now that people can take a look at two things I have going on simultaneously, and they're 180 degrees away from each other," he said. "Carlisle and Coop have one thing in common: They share the same occupation. I like when the characters are vastly different from each other because it excites me as an actor."
The father of three is also writing and producing. His film "Accidentally in Love" starred Garth and aired earlier this year on the Hallmark Channel.
"As an actor, you're really a cog in the wheel of a bigger machine, and you come and you do your part and you leave, and over 16 years I've realized you have very limited control," he said. "I read scripts all the time, and a lot of them are being produced, and you're like, 'Why is this being made? I've seen this movie.' Or, 'This movie is not great. I don't know why they are spending money on it.' I started thinking about what kind of movies I would want to tell and then I started writing them."
See more on The Boston Herald.