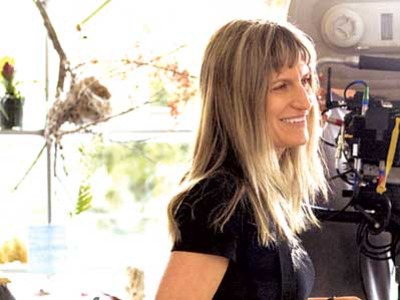 At this year's MTV Movie Awards Eclipse is competing against itself in two categories, one of them being Best Kiss. The specific two kisses that are nominated are the ones between Kristen Stewart and Robert Pattinson in the meadow and the one between Kristen Stewart and Taylor Lautner on the mountain top. Catherine Hardwicke chimed in on which way she thinks the vote might go.
"Maybe it can be a tie? That would be perfect! I think [that's] the safest solution to this problem," she laughed.
Check out what else Catherine had to say about Twilight and her Red Riding Hood experience on MTV.
A tie in this situation wouldn't be bad; however, worse would be a split vote allowing another film to take away the prize and preventing a Twilight threepeat!  Vote and vote daily at MTV.