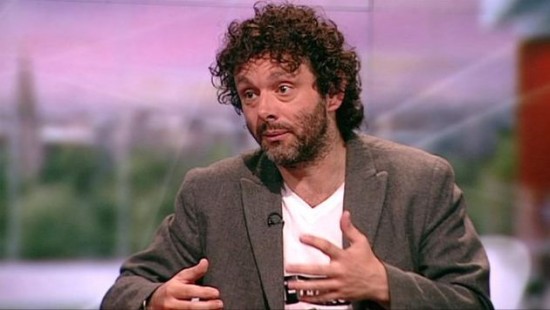 Michael Sheen has said in multiple interviews that he was inspired to do a modern passion play in his hometown of Port Talbot, Wales because of the theater that he was exposed to there as a young boy. The theater completely influenced his career choice. Well when a young fan got a little overwhelmed at the experience, Michael set things to rights:
"A LITTLE girl left in tears after watching Michael Sheen's character being beaten up by guards during The Passion has been put at ease by the actor himself.
It was all a bit too much for Keava Evans when she saw some of the emotional and realistic scenes of the theatre production set in Port Talbot last weekend.
But the 7-year-old was not left upset for long, as the kindhearted actor made a special effort to speak to her on the phone to make sure she was OK.
Her grandmother Sandra McCalmon, of Southville Road, Sandfields, said she could not believe it when the Hollywood star was at the other end of the phone."
See details of the phone call on South Wales Online