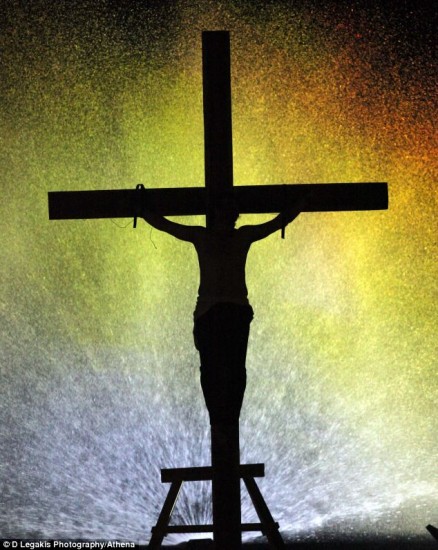 We've been telling you how Michael Sheen brought a modern version of the classic Passion Play to his home town of Port Talbot, Wales. The show took place in open air venues all over town and literally had a cast of 1,000's (locals and professionals). By all accounts it was a stunning success, beyond anyone's expectations.
There is a fabulous write up here on the Daily Mail with excellent pictures that recap all three days of performance.  Please realize that some pictures are graphic in nature as they depict the crucifixion of Michael Sheen as a Christ-figure.
A special TY to Pixie for finding us the link that best recapped everything with photos from all three days!