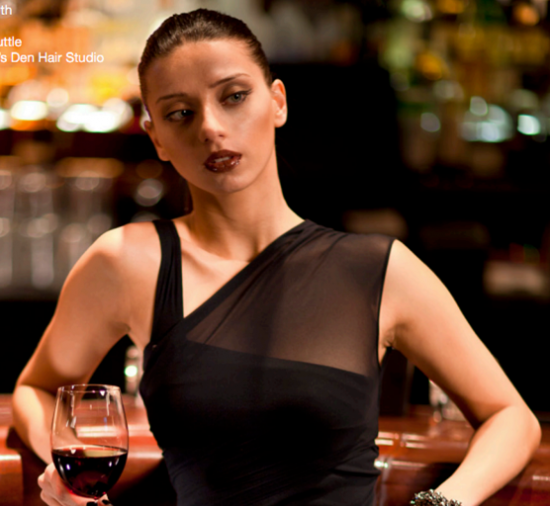 Scene Weekly, the magazine of the growing film industry in Louisiana, had the chance to interview Angela Sarayfan who plays Tia in Breaking Dawn.
"Q: How have you enjoyed working on Breaking Dawn?
A: To be quite honest, I have no full grasp of the enormity of this film. I  know it in theory but I haven't experienced it.
Q: Many of Twilight's cast members are now very closely identified with their characters and it may be difficult to be perceived differently in the future. Are you at all concerned about that?
A: I don't ever go into work thinking that I'll be defined by a certain character for the rest of my life. I don't know if Kristen and Rob will be forever recognized for that. I'm sure they may be for a lot of kids and a lot of people. I don't know honestly what the future holds because I really live in the moment and kind of deal with everything on a daily basis. And so, in terms of the outside world and how they see things, I guess I just have
no idea about that.
Q: One thing it will hopefully do is open up opportunities for you. Is there an actor who's career you respect or aspire to?
A: Whenever I read a script or I read a part, I like to be inspired by the person on the page and the character.  I like to see if I'm inspired by them and what I can give them.  It usually happens instantaneously so I don't really know if I'm gonna follow this person's career or that person's career. It reveals itself with each experience. It's kind of unpredictable. There are plenty of incredible actors that I love. Anna Magnani is a favorite of mine. She's an Italian actress. I completely love Meryl Streep as well. And there are so many. I look at Dustin Hoffman and Robert De Niro and I look at Al Pacino and the list goes on and on…Marlon Brando or even Klaus Kinski."
You can get the full story and your very own online issue here. FYI, the PDF file is large so it will take awhile to download. Be patient,(in our opinion) the gorgeous photos are worth the wait.