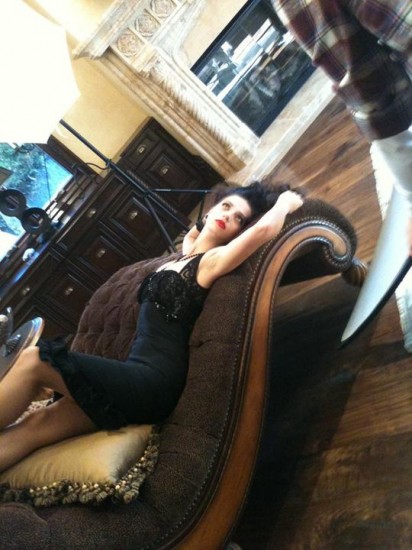 Angela Sarafyan who plays Tia in Breaking Dawn is doing some press to promote her indie flick,American Animal ,that is headed to the South By Southwest (AKA SXSW) film festival. Next Movie just caught up with her:
"Angela Sarafyan is on top of her game and playing the field. In the last year alone, the young actress has dabbled in TV (co-starring with Colin Hanks on "The Good Guys"), big-budget tentpoles (playing Tia in "Twilight Saga: Breaking Dawn") and somehow finding time to shoot an indie or two.
Next week, Sarafyan will be at SXSW in Austin, Texas to premiere her latest film "American Animal," written, directed and co-starring Matt D'Elia. In the movie, Sarafyan plays Angela, a friend of Jimmy (D'Elia) who, along with Jimmy's roommate and her friend (also named Angela), becomes sucked into his madcap world of pop culture and personal torture. Part comedy, part drama and like nothing you'd expect.
Sarafyan talked to us about the innovative process of working on "American Animal," along with details on why shooting a "Twilight" movie isn't that different then a tiny, micro-budget indie."