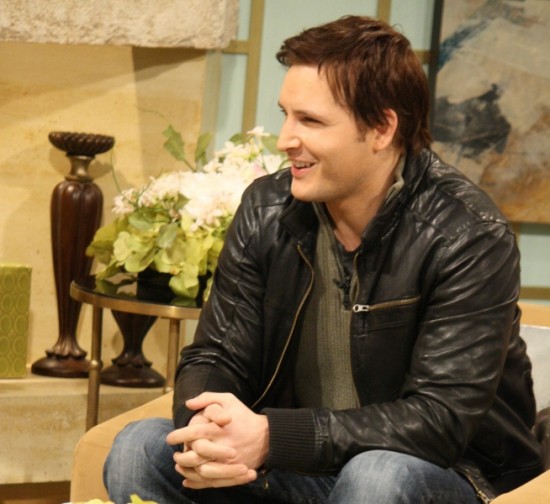 Now if that wasn't a headline to catch your attention, nothing will, 🙂
Peter Facinelli was on Access Hollywood Live earlier today and here is what he had to say when co-hosts Kit Hoover and Billy Bush pushed him for details on Breaking Dawn.
"Just give us a small nugget for all the Twi-hards…something like, is there vampire sex?"  Kit Hoover asked Peter when she stopped by Access Hollywood Live on Friday.
"Well, yeah, for sure," Peter joked. "Not for Carlisle, he's 350!"
"Viagra can't even help him at that point!" Billy Bush added.
"Vampire Viagra," Peter said with a laugh.
The actor, who also stars on Showtime's "Nurse Jackie," is excited for the plot developments in the upcoming "Breaking Dawn" movies, which will be released in two separate parts.
"We have baby vampires, lots of fun stuff going on in that movie," he told Billy and Kit. "Eclipse was my favorite book, but I think 'Breaking Dawn' is my favorite script. I really like what they did with them. There's a lot of fun surprises for the audience.
Check out more on Access Hollywood.