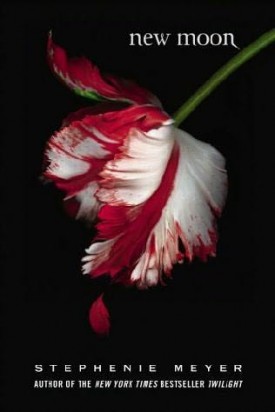 Next Movie's Confessions of a Male Twihard has a tongue-in-cheek look at Valentine's Day with Twilight commentary.
Flowers

According to Stephenie Meyer, she isn't sure why a ruffled tulip appears on the cover of "New Moon" because she wasn't involved with the cover design. We can guess it stems from the idea that the ruffled tulip symbolizes perfect love. Buying a bouquet of those would be a nice gesture for even non-fans. Put the ruffled tulips in a black vase for fans, though.
If you'd like to forego the traditional flower gift, send your lover a fruit basket instead, filled only with red apples. If you have a dramatic bent, perhaps present one apple first in your hands like on the "Twilight" cover. If you're a bit on the crazy side, you can take a bite from each one beforehand to symbolize your desire to eat the "forbidden fruit."
See the rest on Next Movie.