Carter Burwell the composer for Twilight was announced awhile ago as returning in that role for Breaking Dawn. Amanda Bell, the Twilight Examiner, confirmed that the Carter Burwell twitter was legit. It is now locked. However before it was looked it tweeted the following exciting news.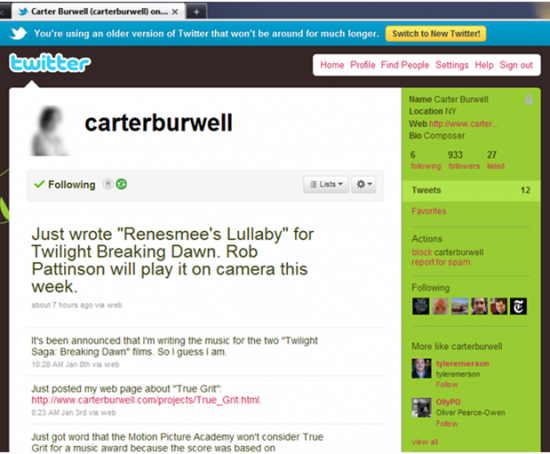 TY to DarkAngelWolf2 on Twitter who screen capped the now invisible item for us!
Not sure why he locked the Twitter, kind of late to lock the barn door once the horse got out!