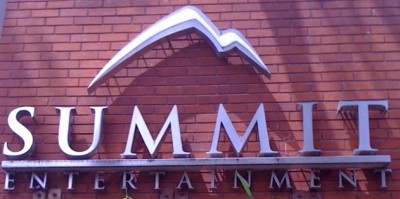 According to Bloomberg News (a leading source on all things financial), Summit is now in a position, thanks to the success of the Twilight movies, to pay off debt, finance productions, and pay dividends to investors.
Statistically, most start-up, indie movie companies don't even break even, they flop. Summit is an exception with the Twilight films putting them in the black, and giving them options they wouldn't otherwise have had.
"The proposed refinancing includes a $600 million, seven- year term loan and a $200 million revolving credit facility, New York-based Moody's Investors Service said today in a report giving the company a B1, non-investment grade rating…Summit is benefiting from "significant" cash flow from the "Twilight" films that reduces risk for investors, Moody's said. The first three movies in the series generated $1.8 billion in global ticket sales, according to Box Office Mojo, an industry researcher. Two more films are planned."
As an young, indie company Summit has struck some of its notable success with the Twilight films, The Hurt Locker (Academy Award Picture of the Year 2009), Red(which has just been greenlit for a sequel), and Push. See the entire article here on Bloomberg.
EDITED: The LA Times has now added their two cents to the story.
"The studio's co-chiefs Rob Friedman and Patrick Wachsberger have said that they would consider buying other small entertainment companies or film libraries. They have also said they want to expand into television production through acquisitions or internal investment.
In its analysis, Moodys cited as its chief concern a question often asked in Hollywood: Can Summit maintain its successful track record after releasing the final "Twilight" movies in 2011 and 2012?
"We remain cautious about the sustainability of strong credit metrics beyond 2012," the Moody's analysis said, "given the end of the 'Twilight' franchise, uncertainty about a replacement franchise and the volatile nature of the company's business."
Future improvements or downgrades in the rating, Moody's added, will depend on the success or failure of its new films that will allow it to pay down debt at a faster or slower rate."
See the entire LA Times take here.