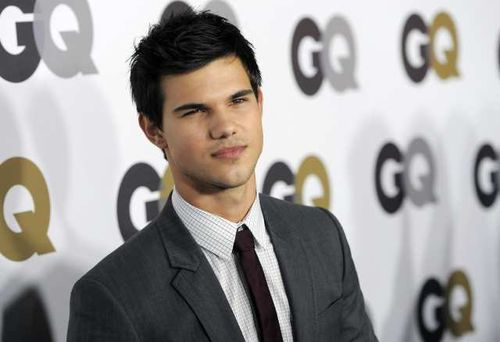 According to the LA Times24 Frames Blog:
"In 2011, Lautner will appear in his first major lead role with "Abduction," a film that, though a commercial thriller, gave the 18-year-old a chance to work with an auteur director, John Singleton of "Boyz N the Hood" fame.
Lautner already had admired Cruise, and Singleton coached him on how to follow in the A-lister's path (professionally). "I told him to watch the transition from 'Top Gun' to 'Rain Man' to 'Born on the Fourth of July,' "  Singleton told 24 Frames of his sessions with Lautner. "To think about what he did as a young man and what he did later on. And then think about what you want to do."
Hollywood is rife with fresh faces who never become anything more. That's the far more common route, in fact. Can Lautner take the other path?
" 'Twilight' is a great stepping stone for his career. It's like, 'Wow, he's an icon already,' " Singleton said. "But now that you have this stature, it's a question of what you do with it. And that's what he's been working hard on."