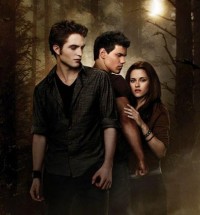 According to Moviefone, New Moon was the third biggest VOD (video on demand) film for 2010.  Comcast, one of the nation's largest VOD companies traced the surprising results.
1.  The Blind Side
2.  Couples Retreat
3.  Twilight Saga: New Moon
4.  Hot Tub Time Machine
5.  The Hurt Locker
6.  It's Complicated
7.  Shutter Island
8.  Date Night
9.  The Book of Eli
10.  Avatar
Get the full analysis on Moviefone.
It's interesting because other notable hits of 2009 that hit VOD in 2010 were no place to be found. It also shows what OSCAR buzz can do, when the little known Hurt Locker (also a Summit film) was suddenly launched into awareness in the post theatrical run.
Are you a VOD person? What do you think of the results?