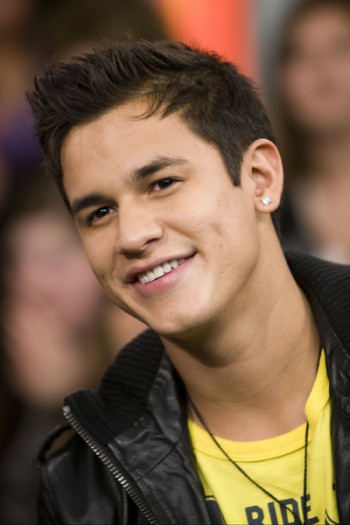 Yesterday we picked up a report from the UK Mirror that claimed Bronson Pelletier had been assaulted in a minor scuffle at a Twilight convention in the UK. The story essentially blamed gatecrashers. We put out feelers on Twitter, because the Mirror has made made mistakes before. In short order we received responses from many fans who were actually there.
Essentially the story boiled down to there were gatecrashers, but the person injured was a staff member who runs the convention, not Bronson. The police immediate took care of the situation, and the convention continued to run without incident. In fact the fans in attendance thought the entire matter, though unfortunate, was handled very well by staff and police. Here were comments of the attendees:
i_heart_the_doc yeah it happened… was a wedding party that gate crashed.,.. i think the people holding the con handled it well in the end
lisa9982 He stepped in to defuse a situation with gatecrashers. Bronson wasn't hurt but the police did talk to him as a witness. One of the organisers did get hurt but the situation was sorted very quickly by police and the gatecrashers were taken off of the premises.
Raychell_92 It was in October. I was there. Not entirely sure what happened but the police were there and I got told he was involved.
Well right after we published our story, the rumor mill went crazy. Other UK newspapers picked up on the story and the next thing you know it was being reported that Bronson was hospitalized and had among his injuries a broken nose. All of which was COMPLETELY UNFOUNDED.
Today Bronson addressed the rumors on his Twitter. For the past week Bronson has been tweeting about the Dallas Twilight convention(that took place last weekend) and the fact that when he got home from Dallas,  he got a cold with flu-like symptoms that were just getting worse:
"Well I'm in the hospital connected to an IV. guess I was sicker than I thought. No I'm fine can't remember what the doctor said I have. He said I'm out of commission for another week though every things gonna be fine.
no but random people in the hotel tried jumping me"
So, to wrap up. Bronson was not injured at a Twilight Convention, but is currently in the hospital (not stating which one to protect his privacy) recovering from an unnamed illness that produced flu-like symptoms. We are sure he'd love some tweets from fans to cheer him up, so fire away!