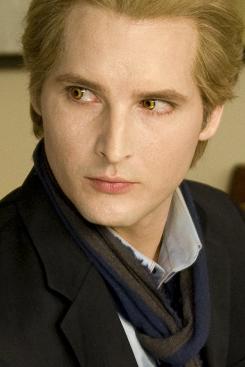 Peter Facinelli is participating in the Glad to Give celebrity Cookie Challenge. Peter was on ET live yesterday talking about his recipe and how all the proceeds are going to find a cure for cancer.
Ingredients:
* 2 cups all-purpose flour
* 1 teaspoon baking powder
* 1 teaspoon cinnamon
* 1 teaspoon salt
* 1 1/2 sticks unsalted butter, softened
* 1/2 cup granulated sugar
* 3/4 cup packed light brown sugar
* 2 large eggs
* 1 teaspoon vanilla
* 12 ounces semisweet chocolate chips
* 1 cup dried tart cherries
Directions:
1. Preheat oven to 375°F.
2. Whisk together the first four ingredients in a small bowl.
3. Beat together butter and sugar in a large bowl with an electric mixer until blended. Add eggs, one at a time, beating well after each addition, and vanilla.
4. Beat in flour mixture on low speed until blended well, then mix in chocolate chips and cherries with a wooden spoon.
5. Put level tablespoons of dough 1 inch apart on greased baking sheets and bake in batches in middle of oven until golden around edges; bake for 12 to 15 minutes.
6. Cool on baking sheets 2 minutes before transferring to a rack to cool completely.
If you missed it but still want to help out here's how according to the group's press release:
Host a Bake Sale- Now through Dec. 31, 2010, Glad will match all funds raised through Cookies for Kids' Cancer bake sales, up to $200,000. Go to www.GladtoGive.com to learn how to register your bake sale.
Purchase Glad Products – Now through September 2011, consumers who purchase specially-marked Glad products and enter a code from the package at www.GladtoGive.com will trigger a $1 donation from Glad to Cookies for Kids' Cancer, up to $200,000. This is in addition to the brand's $200,000 bake sale match this season.
Buy Cookies – Don't have time to bake? In November, buy delicious cookies at www.CookiesForKidsCancer.org and 100 percent of the net revenue will benefit the charity.
"Hosting a bake sale is just one way to help, but please do something," said Gretchen Witt, founder of Cookies for Kids' Cancer and mother of 6-year-old Liam who has been battling cancer since he was two. "Let's show parents what it means to live with hope and give more kids a chance at being a kid. A cure for pediatric cancer begins with us."