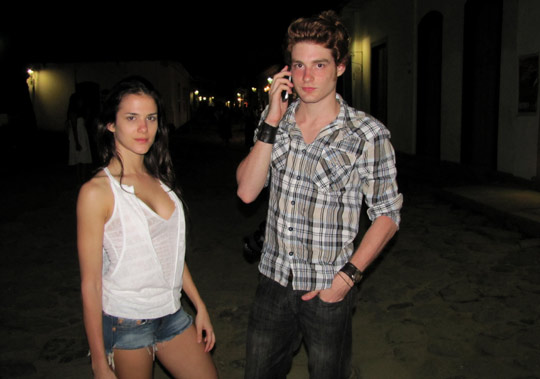 The two of them couldn't really say much of anything because of the strict confidentiality agreements. However, when Capricho stumbled on to them they were able to share this much:
They had to be up at 5:00am for filming today
They stated that Robert and Kristen were super nice, polite, and really just like them
Roberta thought Kristen was especially nice
EDITED: Additional excellent observation by TwiFans that notice Edward is now wearing a wrist cuff…or make that two
You can see them both below on the dock with Rob and Bill Condon on the first day of filming.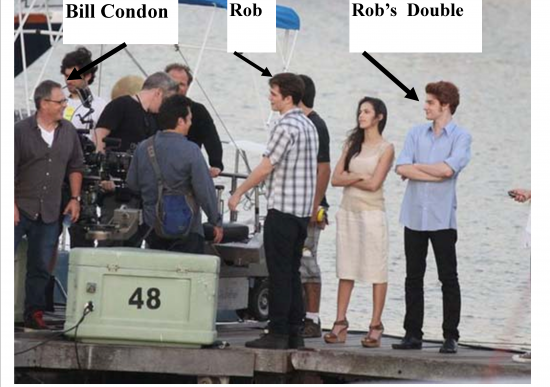 Original Portuguese here. HUGE TY to Blog Twi Brasil for verifying my translation!