Michael was awarded the a BAFTA Britannia Awards and he talked to TV Guide on the Red Carpet.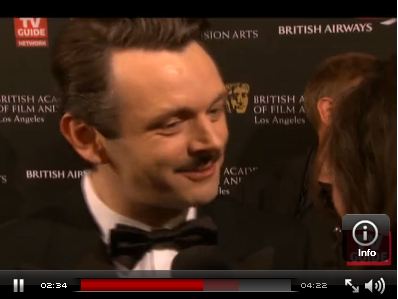 You can get full coverage of Michael's witty and very off-color speech that pretty much brought the house down in laughter that night over at Hitfix.
When the main BAFTAs come out later this year look for Welcome To the Rileys to score some nominations because director Jake Scott is a Brit. Also look for Kristen Stewart to make a reappearance and to give out the Rising Star Award.