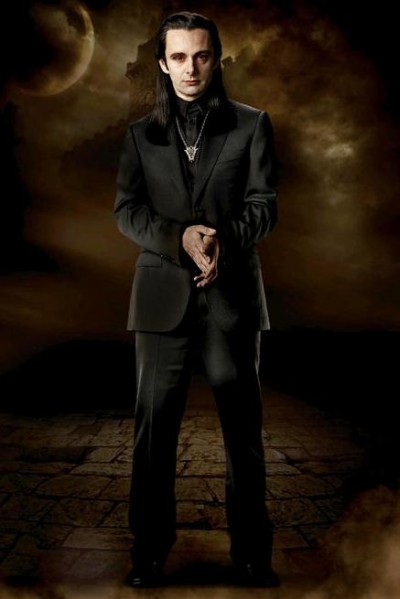 Yesterday we got hit with a bunch of emails from people thinking Michael Sheen wasn't coming back for Breaking Dawn. We're not really sure how that one got started. In any case, Variety (that has an excellent industry reputation) confirms that Michael is in fact onboard with Breaking Dawn.
"Michael Sheen is returning as a vampire leader in Summit's "The Twilight Saga: Breaking Dawn."
The British thesp closed his deal with the studio to reprise his turn as Aro, the leader of the vampire royalty Volturi…Sheen's upcoming credits include Disney's "Tron" and "Beautiful Boy" opposite Maria Bello, Woody Allen's romantic comedy "Midnight in Paris," and "Jesus Henry Christ" opposite Toni Collette. He will return to the stage next year starring in "Hamlet," which will premiere at the Young Vic in London."
See more on Variety
The other members of the other members of the Volturi should be making a reappearance as well. In all likelihood, since their parts don't film right away, they are just fine tuning contracts which is pretty typical.