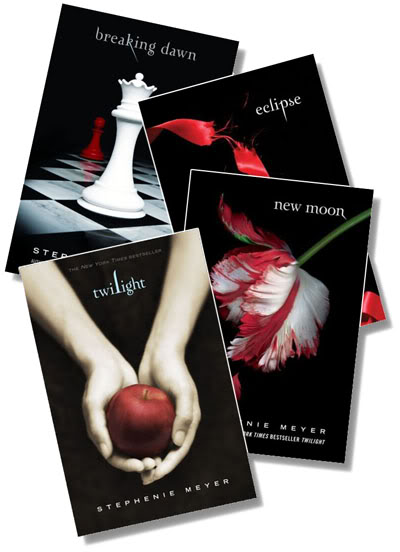 The Daemon's book blog has noted that Twilight sales have fallen off:
"For the first time in over three years, none of the books in Stephenie Meyer's Twilight Saga are on USA Today's top 50 Best-Selling Books list. At least one or more of the four books had been on the list since July 12, 2007 (170 consecutive weeks).
Breaking Dawn fell from the top 50 to number 54, Twilight is at 172, New Moon is number 238, and Eclipse is 198.
Meyer's publicist tells USA Today that they expect to see a spike in book sales when the Breaking Dawn movie hit theaters in December[Lexicon note: article error on the author's part, possibly they meant the Eclipse DVD]. Plus, Meyer is releasing The Twilight Saga: The Official Illustrated Guide in April, and that is sure to put her back on the bestseller list.
Read more at Daemon's books.
Three years is quite a solid run for any book to remain on a top 50 list. Most author's would given their first-born just to make the list for a week.  A quick glance at the list reveals 8 YA/middle school titles on the list. Suzanne Collins has three titles on the list. So the good news is that those books which are not recognized on other lists are still strong sellers.
What do you think, have the books reached their inevitable saturation point, or will new books and movies bring and upswing?