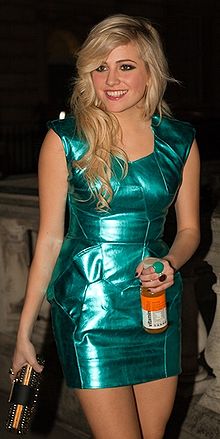 According Music Rooms the UK singer Pixie Lott wants to be a part of Breaking Dawn.
"Pixie has admitted to having a crush on Robert in the past, and thinks starring in the hotly-anticipated penultimate film in the series – Breaking Dawn: Part 1, which is due out next year – might help her snag her man.
"I've always wanted to get my hands on Robert Pattinson and I guess it would be fun to have my face whitened up and suck on people's blood," she laughed."
Do you think Pixie is a big enough of a name to walk the carpet of the premieres if she doesn't get cast?
Pixie is the latest in entertainment industry people professing Twilight love.