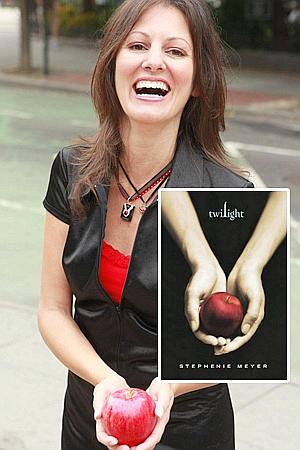 Kimbra Hickey, the hand model whose hands are on the iconic cover of Twilight, is hoping for a walk-on role on Breaking Dawn.
According to the New York Post:
"Hickey's agent, Danielle Korwin, said her hands are in demand because they are "veinless" — not the sort of hands a vampire would like.
The 2004 photo shoot for the "Twilight" book cover paid $300 — the industry standard for two hours of work. Hickey had to file her nails extra short so her tiny hands didn't look like an adult's.
Lately, she's been going to "Twilight" fan conventions — she's at one this weekend in Portland, Ore. — where she sells apple-scented hand lotion.
So far, she knows of four "Twihards" — as the vampire-romance fans are called — who've gotten tattoos of her hands.
Her goal is to break into acting. She's trying to contact the casting director for the fourth installment in the "Twilight" series.
"If I could get a little background part, it would be fantastic," she said — "even if they only wanted my hands in it."
See more on the New York Post
Best of luck to Kimbra with her goal.
Via Gossip Cop