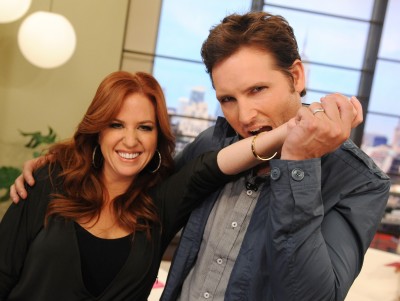 Peter Facinelli had an appearance on the Hallmark Channel's Whatever With Alexis and Jennifer.
Highlights from their conversation include:
"ON PETER PLAYING A MATURE 350 YEAR OLD VAMPIRE:
A: You look very, when I say old that's not what I mean, you look…
J: Alexis!
A: Not now! In the movie.
J: Well in the movie he is old. He just told you he is three hundred and fifty years old, but he never ages. He is very pale because he is a vampire, but if he is caught in the sunlight, he twinkles.
P: It's hard to look good dead.
A: No, I don't mean that. I mean that you look very mature like you look like the father like its very apparent.
P: Well, I also played him very mature which is kind of one hundred and eighty degrees from the character I play on Nurse Jackie which is very immature. So I brought, hopefully, a lot of maturity to the character which is what you're seeing and not seeing me as an old vampire geezer guy. "