The below offer just came in from the folks who run the Scream Awards. Twilight is up for a TON of awards this year! In addition to the info in the graphic, they wanted us to note that:
"People wanting to attend, should put "Twilight Lexicon" in the subject line as well. Also, the flyer mentions putting their "School"…that can be disregarded. As long as they are 18+, they are good to go!"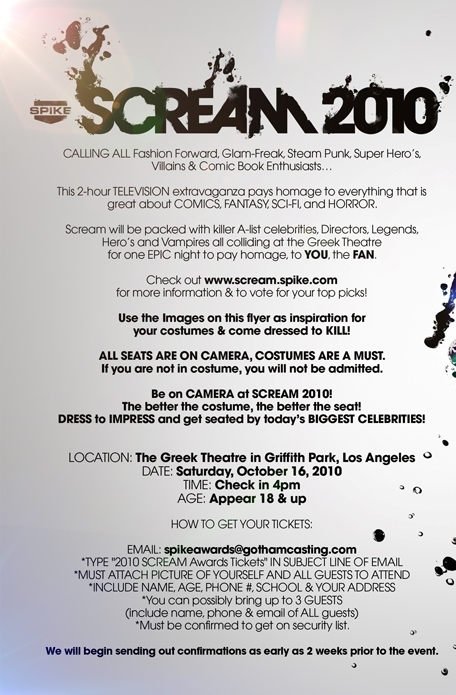 Don't forget to vote for Twilight at the Scream Awards!