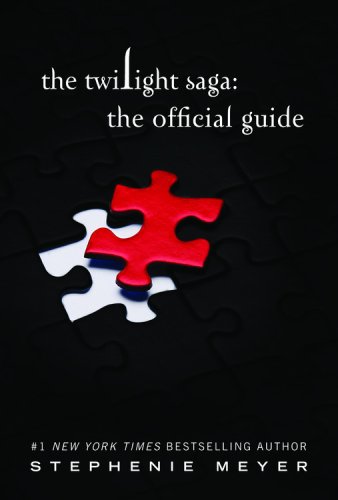 Twifans has an update on the Twilight Guide. They asked Stephenie Meyer about its status during their fanjunket interview:
"Alison: And the real question was……is there any word on the official Twilight guide?
TST: Now that "Bree" (the book "The Short Second Life of Bree Tanner") is out, and it's out of there…
SM: Oh, I know…
Alison: Please tell us, it's not like Midnight Sun, like you're not doing it?
SM: Oh no, no, it's continuing. It just…it keeps evolving. So then we have to catch up… I don't know. I hope that when it comes out, it's amazing. Because it seems like a lot of effort has been put into it at this point. And it is kind of evolving, and "let's do this, no let's do this". It's going to have a lot of great information, and it's really cool. I think my favorites are the genealogy charts for the Quileutes. They are beautiful….they're lovely.
TST: We want to know when it's going to be done. That's what everyone wants to know. They're like "I've pre-ordered it!"
See the full transcript and the audio file on Twifans.