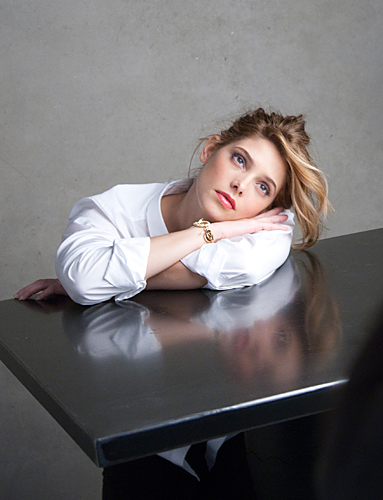 According to InStyle:
"Ashley Greene knows a thing or two about looking beautiful thanks to many hours logged in the hair and makeup chair, and now as the new face of mark, she's officially an expert! We went behind-the-scenes of her first photo shoot for the brand, where The Twilight Saga star modeled some of fall's hottest trends and the newest makeup bag must-haves. To find out the makeup tricks she's picked up on movie sets and photo shoots, check out our exclusive interview with Greene in the September issue of InStyle, on newsstands now."
See InStyle for a full gallery of photos.
Ashley also tweeted that she is featured in the Russian edition of InStyle.