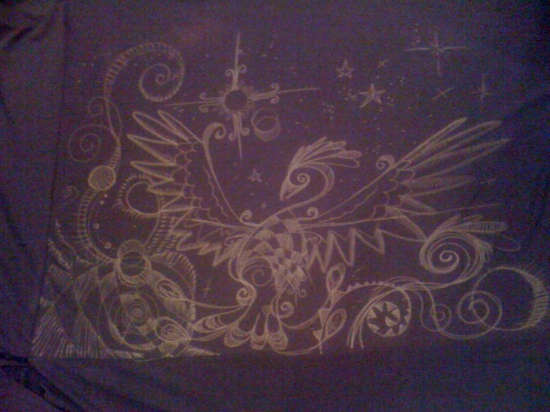 We've featured Alex Meraz's original art before. Alex, aside from being a talented actor, is also a dancer and a painter. To break up the time while doing autograph signings, the guys in the wolfpack have been known to doodle on the table covers. Well, this past weekend, what Alex created went beyond a doodle into a full blown work of art which Laura told him he should put on tee shirts. Chaske Spencer looked at it and agreed.
Check out Alex's artwork on his website, and tell him what you think of his art on Twitter!
Tomorrow, for Wolfpack Wednesday, we have some very special Alex autographed photos to give away. Be sure not to miss it!