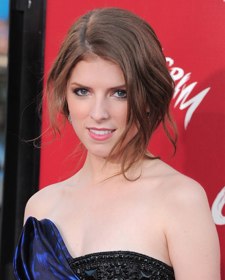 "Now, I had thought that you're done with the Twilight films, but IMDb lists you as being part of Breaking Dawn. Is that an error?"
IMDb never lies, so… [Laughs] I honestly don't know. The honest-to-God truth is that I have not talked to [screenwriter] Melissa Rosenberg about it.
How does it feel to be done with that franchise?
I feel like I got to go in and do my little silliness and try to be funny in the time that I was given. It was cool to be a part of something from the beginning when we had no idea what it was going to become, but it's not really my movie, it's not my experience. I'm just happy to have been along for the ride.