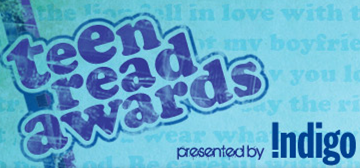 !ndigo (one of the bigger book outlets in Canada) has just launched their very first  Teen Read Awards.
Twilight is up for Best All Time Fav
New Moon is up for Best Book to Flick.
Breaking Dawn is up for Best Lip Lock.
So go and cast your vote if you are a Canadian. There are some cool prizes.
Also, today for those of you wanting a paperback version, Breaking Dawn comes out in paperback in the USA.