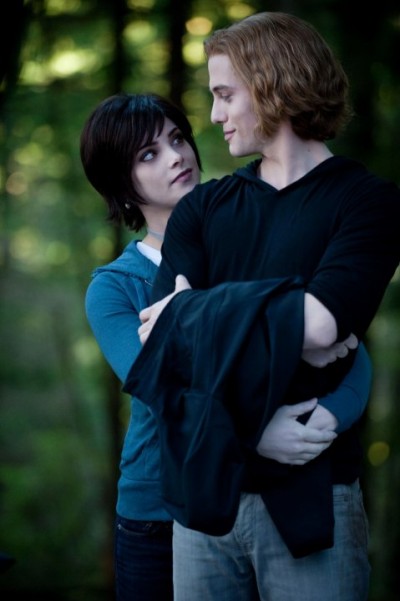 UGO has a list of their 50 favorite vampire chicks and every Twilight actress has made the list.
Here's their write-up of Ashley Greene:
"Alice Cullen
Actress: Ashley Greene
Undead In: The Twilight Saga
As long as you're going to become an edgy vampire with the uncanny ability to sparkle in the sunlight, you might as well do it with style.  Ashley Greene's spunky coiffed Alice Cullen provides the useful (yet inexplicable) gift of foresight throughout the Twilight Saga, but unfortunately couldn't tell that Bella was cliff-diving instead of jumping to her death.
Like anyone would be so torn up over Robert Pattinson.  But he is dreamy."
TY to ShlmSoo on Twitter for the heads up.