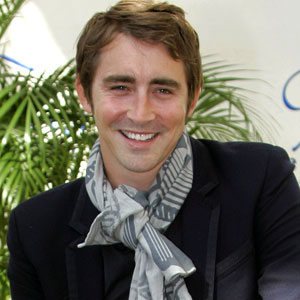 Ted Casablanca on E! has apparently learned that Lee Pace is up for the role of Garrett in Breaking Dawn. If the rumor proves to be true, this will mark the second time Ted Casablanca has gotten casting info. The first time was Dakota Fanning as Jane which broke in Ted Casablanca's and Nikki Finke's columns at practically the same moment.
On a deal such as this, you won't get official confirmation from anyone until the ink is nearly, solidly dry on the contract. Also given Garrett's plotline with Kate, it would seem likely that they would want to have Kate cast and to make sure there is an acting chemistry before nailing down the part.
So we are in for a wait. The only way we anticipate direct news on this in the near future is if Lee Pace is not at all in the running and his management is being flooded with calls making business as usual difficult for them. Then they'll issues a "he's not interested" statement. So, at the moment, no news is potentially good news.
So, what have you seen Lee in, and what do you think?
EDITED: Looks like Gossip Cop got on the case and exactly what we said might happen with Lee Pace's management did. "A production source tells Gossip Cop no one has been cast, and a rep for Pace informs us the actor has not been approached."