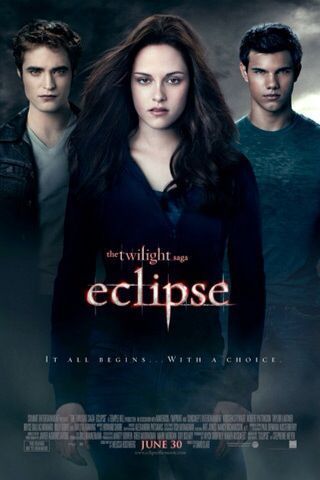 Cinematical covers, some of it tongue-in-cheek, 10 films that should have been at Comic Con. Breaking Dawn and the missing legions of Twilight fans make the cut.
"The Twilight Saga: Breaking Dawn: My apathy towards the giant robots extends similarly to the vamp/wolf/true love triangle of the Twilight series, but while I understand that the lengthy delay between the final two films means that the legions of K-Stew and R-Pattz won't be back in full force until next year's inevitable panel, it still started to resemble something like tradition to have the young girls camping out and the old boys complain about all the precious seats they're talking up in Hall H that day.
(Regardless, I will take this opportunity to plug an astute piece over at Pajiba all about the Twilight fan-fic authors who held their ground at this year's event, albeit off-site. And yes, I sometimes write for that site, but more importantly, I didn't write this particular piece, and as a writer, I kinda wish that I had.)"
See more at Cinematical.