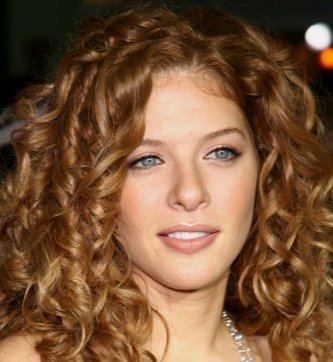 Originally Rachelle LeFevre was supposed to be in a medical drama fronted by John Wells and co-starring Sissy Spacek. It seems that for whatever reason that it didn't get picked up (go figure). However according to EW, Rachelle has found herself in another medical drama.
"Rachelle Lefevre apparently isn't going to rest until she plays a doctor on TV. The ex-Twilightactress, who had a role in John Wells' ill-fated CBS medical drama pilot, is joining the cast of ABC's upcoming Shonda Rhimes-backed physicians-in-paradise soap Off the Map.
Lefevre's character, Eva, is a free-spirited missionary doc who is well versed in international medicine and global health. She worked at the clinic before, but left due to her troubled romantic history with its founder, Ben (Martin Henderson)."
Access Hollywood has some additional information on the show:
"…"Off The Map," is the third medical-based drama from Shonda. This time, however, the "Grey's Anatomy" and "Private Practice" creator is taking an executive role, as the series, which will hit screens midseason, was created by "Grey's" writer Jenna Bans.
"I didn't write it. GA writer Jenna Bans is creator of Off The Map," Shonda Tweeted back in January "I'm just like a proud, proud mama exec producing."
Like "Grey's" and "Private Practice," the new series is also about medical personnel, but this time there's no swanky hospital or flashy private facility involved. "Off The Map" will be based around doctors who work in a tropical area."