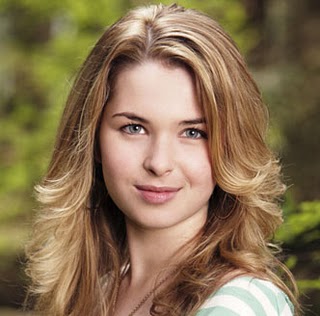 Inspire Magazine talked to Kirsten Prout about how Eclipse has opened doors despite her small role.
"KIRSTEN: It was definitely intimidating stepping onto a set with an established cast, all of whom are tremendously talented. On our show (Kyle XY) we had such a dynamic, so I knew what I was in for as the new kid. That being said, everyone was so welcoming and it was an absolute pleasure working on Eclipse.
I: Did you have to contemplate on the idea of being in the third installment of the series? Have you read the books?
K: To be completely honest, I wasn't used to the idea of such a small character, but when I saw that it was for Eclipse, I realized it was such a tremendous opportunity and just being involved is enough. It has really opened doors for me and I am so grateful for the experience.
I: Although your role was brief, you were able to meet Jackson Rathbone. How was your first encounter of him like?
K: He was so wonderful, an absolute southern gentleman. Sitting down at lunch alone, my first day meeting anyone, I was thrilled when he just plopped down next to me and spent the afternoon getting to know me. He's so talented, and such a dedicated artist. Jackson is an extremely friendly and authentic person."