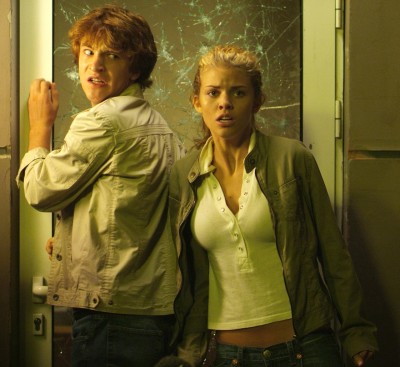 Mike Welch, one of our favorite all time performers, is celebrating his 23rd birthday on Sunday. Now if you are going to be indoors with the A/C cranked because of the heat wave, what better way to spend it than with Mike?  So set those DVR's and celebrate with Mike on Sunday!
July 25, 12:30 AM (E/P) CBS — Cold Case — "Honor," originally aired November 20, 2005 (Season 3, Episode 8)
July 25, 4:30 AM (E/P) TMC — Day of the Dead (2008) (see picture above where Mike stars with Anna Lynn McCord who is Kellan Lutz's on and off girlfriend)
July 25, 7:00 PM (E/P) Spike — CSI: Crime Scene Investigation — "A Space Oddity," originally aired April 16, 2009 (Season 9, Episode 20)
By the way, did you know it was Mike who coined the now famous term Twi-hard back in Spring 2008?