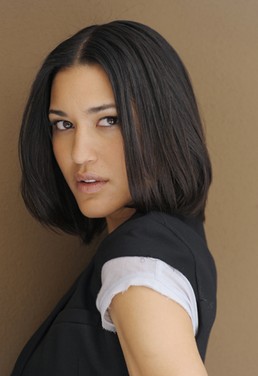 This week's Wolfpack Wednesday giveaway features one of the brightest new additions to the Twilight Saga movies, Julia Jones who plays Leah Clearwater.
We were able to meet Julia in person at the Creation Entertainment Official Twilight Convention in Boston this past weekend. Julia in person is warm, friendly and tells really awesome stories. She is next appearing at the Official Twilight Tour in Toronto next weekend.
We have an autographed photo of Julia to give away to a random person in the comments. Just tell us what you love about Julia or the character of Leah and we'll pick a random person tonight at 11:59pm est.