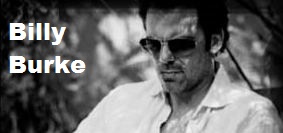 Billy Burke just released his debut album, Removed. Billy went about it a very different way in that the entire effort was really what you could call grassroots and largely self-produced. He didn't have a big label backing him, picking up the expenses, doing the marketing, etc. It was pretty much Billy, his website, his twitter, and a press release from VH1.
The unprecedented result is that Removed is number 48 on the Billboard chart Heatseekers list and it's the number 1 on CD Baby, the world's largest online distributor of independent music. It's also the fastest seller ever in the entire history of CD Baby. They CD Baby staff had never seen anything like it before ever.
Billy today posted and thank you to fans on his website, "I must confess that self promotion is an animal I've attempted to elude battle with throughout my entire career. My distaste for it even now, will no doubt keep me from saying some things that those around me would urge me to. It is only necessity that has compelled me on this new and long awaited venture to pick up my own megaphone and shout the word to anyone with willing ears. So, I guess what I've learned is– if you have a mission, there is no substitute for belief in yourself and with that, there is no shame in expressing that belief. It's unlike me to be even mildly exhilarated by ANYTHING, but at this moment, I find myself on the precipice of a new awakening to EVERYTHING. I owe this revelation to all of YOU and I just wanted thank you for it. "
Check out what else Billy had to say on his website. If you are a Billy fan, you know that his language isn't always PG-13, but it is honest and frank.