This just in from Summit: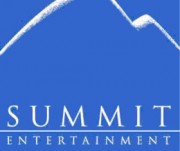 Summit Entertainment's THE TWILIGHT SAGA: BREAKING DAWN will be filmed in both Baton Rouge, Louisiana and Vancouver over the next year starting this fall. The next chapter of THE TWILIGHT SAGA will be released as two separate films with the first of the two slated to be released in theatres on November 18, 2011.
Academy Award® winner Bill Condon will direct both films starring Kristen Stewart, Robert Pattinson and Taylor Lautner along with Billy Burke as Charlie Swan as well as returning members of the Cullen Family including Peter Facinelli as Carlisle, Elizabeth Reaser as Esme, Jackson Rathbone as Jasper, Nikki Reed as Rosalie, Ashley Greene as Alice and Kellan Lutz as Emmett.
The project, based on the fourth novel in author Stephenie Meyer's Twilight series, is currently being written by Melissa Rosenberg with Wyck Godfrey, Karen Rosenfelt and Stephenie Meyer producing.
THE TWILIGHT SAGA: BREAKING DAWN illuminates the secrets and mysteries of this spellbinding romantic epic that has entranced millions.
There is no specific information as to exactly what will be filmed in which location.  There is speculation that since Jacob's House, the Quileute beach, and the meadow physically exist in the Vancouver area that those locations would likely be used again. Interiors could obviously be built in either location. Bella's house is a modular, transportable unit. It too could be in either location. Scene on Isle Esme and in the hunt for Cullen supporters in the confrontation could lend themselves nicely to Louisiana geography.