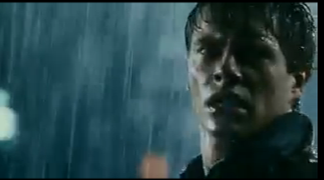 USA Today is touting Xavier Samuel as an actor to watch. The article also featured the close off-screen relationship Xavier developed with fellow newbie Bryce Dallas Howard.
"Fellow Eclipse newcomer Bryce Dallas Howard, 29, (who takes over the role of Victoria from Rachelle LeFevre) seduces young Riley in the film.
In real life, Samuel calls the two especially good friends. "She's so professional and she works harder than anyone I've ever met in my life," he says of Howard, who even offered the temporarily homeless actor her couch in L.A. once filming wrapped.
Samuel spent two weeks hanging out with Howard's young family, "really wonderful people," he says of her husband, Seth Gabel, and their young son, Theo. Although he's now renting in West Hollywood, he recently attended Theo's third birthday party and noshed on barbecue with Bryce's rather famous father, director Ron Howard.
Did he schmooze his way into a film? "I don't know if I'd be so lucky," he quips. "I haven't really broached the subject with Ron yet."