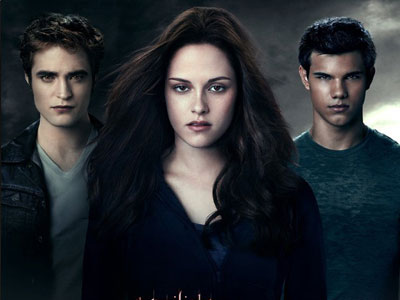 With the release of Eclipse tonight in the US, we'd like to remind everyone that you can say hi to Pel in NYC at the AMC theatre on 34th street.  She's there talking to fans and giving away prizes.  Follow @twilightees for tons of cool prizes tonight from Cafe Press.
And if you are in Nashville, Alphie plans to stop by the Carmike where we will be holding our Eclipse Movie Event on Saturday.  Be sure to say hi!
For those of you staying in tonight, @Larry411 has a list of all the good reviews of Eclipse.  Just be warned that there are spoilers to be had in some reviews.
And when you get home, be sure to stop by our forums where you can talk about your favorite scenes or the scenes that didn't quite hit the mark.
PLEASE no spoilers out here in the open though!  Feel free to tell us if you loved it or thought it could have been better, but save the specifics for the forums.