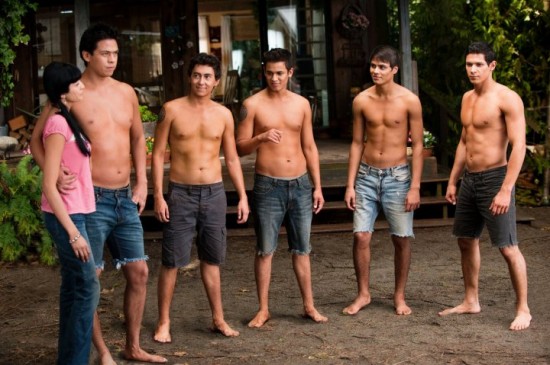 IESB has transcribed the interview of the wolfpack at the Eclipse press conference. Chaske Spencer, Julia Jones, and Alex Meraz participated.
"Q: Julia, how was it to join the Wolf Pack as the only female member?
Julia: You know, it happened really fast. All of a sudden, I was thrown into this group of boys and, for me personally, I was a tomboy growing up, so it felt really familiar. I have a younger brother, who's about the same age as some of them, so there was something that resonated, initially. But, over the course of filming and some of the press that we've been doing, it's like home. It just feels like family now, and it's great.
Q: Were you a fan of the first two Twilight films? Had you known about the role at all?
Julia: I have a lot of friends who are big fans. I had never read the books before, but I actually had a very good friend of mine tell me about this role of Leah Clearwater. She said, "They're going to make a movie out of it, and it's you. This is going to be your role." That's something you hear, and it just goes in one ear and out the other. Like, "That's sweet. She wants the best for me," or whatever. And then, when I got the call for the audition, all I heard was, "You have an audition on Monday for Leah Clearwater in Twilight," and I had this visceral reaction. My heart started beating really fast and I had to breathe. It was very strange. And then, I went to work."