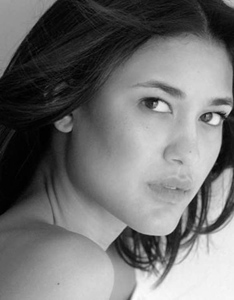 Access Hollywood is calling Julia Jones, Leah Clearwater, someone to watch"
"Making a mark in the wild world of "The Twilight Saga" would be a feat for any star, but in the role of Leah Clearwater in "Eclipse," newcomer Julia Jones instantly makes her presence known with a performance that has earned her the title of AccessHollywood.com's Rising Star.
Julia brings some much-needed girl power to the rambunctious, male-dominated Wolf Pack in the franchise's third big screen offering, "Eclipse," but the star told Access that joining the group – not just getting the part – was nerve-wracking.
"I was really nervous," she said. "The first person I had dinner with was Chaske [Spencer, who plays Sam Uley]. I didn't know I was being screened! [That was] the real audition!"
However, Julia had nothing to worry about.
"She's totally cool and such a sweetheart," Chaske told Access."