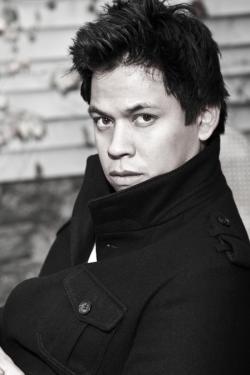 Josselyne Herman-Saccio, founder of the organization United Global Shift, is set to launch the "Be the Shift" campaign at the star-studded eventon Monday, June 14th. Herman-Saccio's non-profit organization United Global Shift has teamed up with a number of different actors including Julia Jones, Tinsel Corey, Gil Birmingham and Alex Meraz in creating this year long campaign that uses the Cheyenne River Sioux Water Infrastructure project as a launching pad to empowering celebrities to use their platform to create sustainable change in their community and around the world.
The event hosted by actor Chaske Spencer, star of The Twilight Saga film series: "New Moon" and "Eclipse," will help to raise awareness and support to the snowstorm disaster victims from South Dakota's Lakota Sioux tribe. Spencer, who is a Native American from the Lakota Sioux tribe in Idaho and Montana was compelled to help after hearing of the disaster. In less than a day, Herman-Saccio and Spencer produced a PSA through their production company Urban Dream Productions, enlisting the assistance of celebrity friends to raise awareness and support to those who have been without power and water for weeks. The PSA urged individuals to "shift the power to the people" and help to empower everyone to create sustainable, lasting change in their communities and countries. In less than a month over 13,000 letters went to Congress as a result of the viral PSA campaign.
As founder of United Global Shift, producer and talent manager, Herman-Saccio has always stressed the importance of celebrities using their platform to make a difference in one's community. "Everyone wants to make a difference but sometimes celebrities are limited to lending their name and giving money. We're lucky to manage actors like Chaske Spencer who are committed to going beyond a band-aid solution and addressing the systemic shifts needed to create sustainable change," states Herman-Saccio.
In addition to launching the "Be the Shift" campaign, Herman-Saccio has recently spearheaded a project called COOP CARES NY that makes it easy for New Yorkers to make a difference in their communities. COOP CARES NY's mission is to create a new community where people are empathetic, interconnected and empowered to make a difference by providing members with all the resources and step by step instructions on how to make a change.
Herman-Saccio has also authored three books "The Promise Effect: How To Create A Life That Wasn't Going To Happen Anyway," "Peace Promises: 30 days To A More Peaceful Life" and "So You Wanna Be A New York Actor," which focuses on making it as an actor in New York, and the importance of creating a life of your dreams.
For more information on Josselyne Herman-Saccio, visit her website.