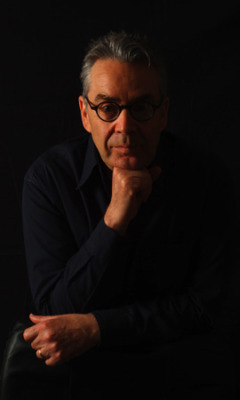 The Soundtrack Examiner interviewed the Academy Award winning composer of the Eclipse score, Howard Shore.
"In the last decade, Howard Shore is among the very few Hollywood film music composers to become a household name. Although he has been in the business since the 1970s and racking up over 80 film and television credits, Shore's name rose to international stardom in 2001 when he carved the musical landscape for Peter Jackson's THE LORD OF THE RINGS trilogy. Shore won three Academy Awards, three Golden Globes, and four Grammys just for those three films.
Since then, he has enveloped himself in the world of high drama, scoring such emotional (and suspenseful) rollercoasters as THE DEPARTED, GANGS OF NEW YORK, EASTERN PROMISES, A HISTORY OF VIOLENCE, and EDGE OF DARKNESS, among many others.
Recently, he has added his name to another viciously famous franchise, THE TWILIGHT SAGA, providing the score to what will undoubtedly be a summer blockbuster, ECLIPSE. Shore has had his share of skeptics questioning his rationale for taking on such a project, but with one listen to the score, any doubt melts into the "twilight."
The ECLIPSE score, at its core is a tumult of extreme emotions, where at any given time, it is simultaneously sincere, alluring, and terrifying. Shore makes extensive use of solo piano for character themes, displaying a naked vulnerability uncapturable by any other instrument. And his penchant for heaving violins and cellos are the earth Stephenie Meyer's characters trod upon. ECLIPSE can pounce on you like a ravenous jaguar, cloud your judgment like a dense fog, or tantalize your senses with kaleidoscopic color-tones.
Howard Shore is a master of creating realms where nightmares and fantasy bleed together, and where beauty and the beast often inhabit the same body. While his time is strongly in demand, we did manage to obtain a bit of time to chat with the man who casts a twilight shadow on ECLIPSE!"
Read the full interview at the Soundtrack Examiner.