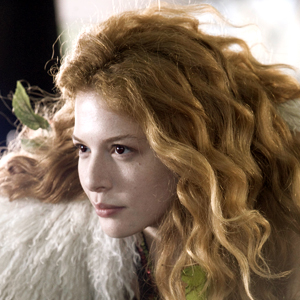 This is one of those times when words speak for themselves. According to E!:
"Talk about a classy gal.
Even though Rachelle Lefevre has plenty reason to gripe about being replaced in the Twilight franchise by Bryce Dallas Howard, she's not gonna go there.
In fact…
The ginger beauty tells us she plans to check out Eclipse when it hits theaters next month. "Why wouldn't I see the movie?" she said yesterday at the Environmental Media Association's Yes to Carrots Garden Challenge luncheon in L.A. "I support my cast.
"They're amazing people and they're great kids and they're doing awesome work. Why shouldn't they be supported? And Stephenie Meyer is an incredible writer, as is [screenwriter] Melissa Rosenberg, and I think both of them should be celebrated."
Plus, she added, she keeps in touch with some of the cast, especially Elizabeth Reaser: "We were like a family."