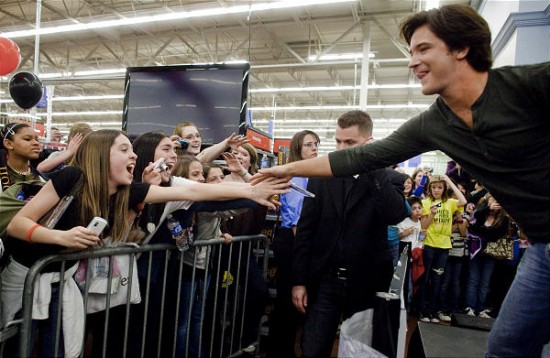 Michael Welch is one of the few Twilight actors who consistently does live theater. The others are Liz Reaser, Edi Gathegi, and Anna  Kendrick.
Mike has given his support to the festival in the past. This yearly festival showcases the writing skills of student writers. Who knows the next Neil Simon could be in this crowd! According to the LA Times:
"When the Blank Theatre Company launches its 18th annual Young Playwrights Festival next month, the line-up will include 12 plays by dramatists ages 14 to 19 from six states. The festival, which runs June 3 to 27, will take place at the Stella Adler Theater in Hollywood.
The selected plays range from existential dramas to slapstick comedies. Each playwright is paired with a mentor and director, many of whom have experience in the theatrical or film and television industries.
This year's mentors and directors include playwright David Rambo, Tony nominee Jane Lanier, actress Barbara Bain and the Blank Theatre's artistic director, Daniel Henning."
According to Broadway World,  "Week three (June 17-20) will feature: Heather Morris, Michael Welch, Jenna Leigh Green."