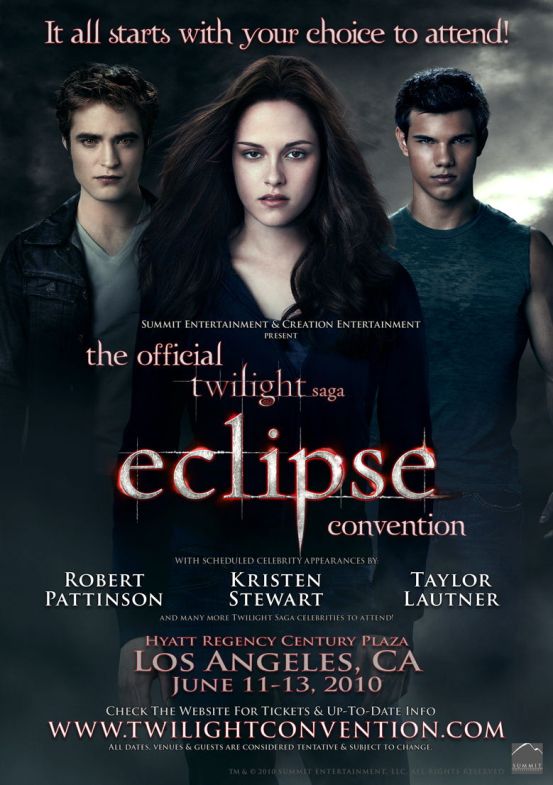 There are now different levels of ticketing available on the Creation Entertainment site for TwiTour Los Angeles. Packages range from $119-$349 . There is also now the opportunity to order extra photo ops and autographs. Also additional cast members have been added since the event was first announced, and more are still listed as TBA.
Twifans has a really good post on the interior of the facility with pictures (scroll down) so you can fully see what the stage and seating areas are like.
If you want a rundown from an average fan on how her experience was, check out this blog about the recent Vancouver Convention.