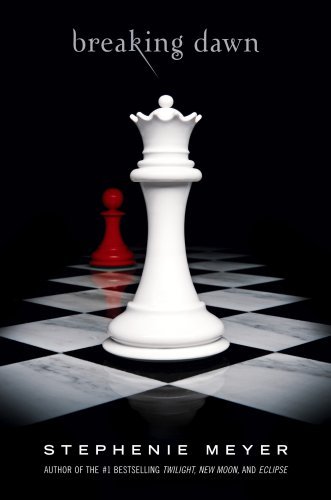 We're going to start this one by saying anything is possible. So here are the facts as we know them, and then we'll give you our two cents.
A couple of weeks ago Movieset.com ran with a report of Breaking Dawn filming in Louisiana. There wasn't any kind of back up to the story so we discounted it as just rumor. In fact Pel scoffed at it on Twitter. It didn't seem to make sense to us for a number of reasons listed below:
1. Terrain- Louisiana and the Pacific Northwest aren't exactly known for the same look. Finding a range of snow-capped mountains and meadows even in the dead of winter is going to be hard to come by in Louisiana.
2. Exteriors miles away-granted they can throw the modular units that comprise Bella's house on a tractor trailer and ship them south, but Jacob's house, the Cullen's house, etc. are physically located in Vancouver.  Additionally the beaches of the Pacific Northwest look very different than the beaches of the Gulf of Mexico.
3. Slips ups-various actors: Kristen Stewart, Robert Pattinson, Christian Serratos, Peter Facinelli have all alluded to filming in October/November in the Pacific Northwest
So for those reasons we didn't think very much about it.  Today however comes a report from the NOLA online. One of their reporters tracked the story and this is what he found:
"The second, more telling, development comes in the form of incorporation papers filed last week with the Louisiana Secretary of State's office by an agent for Summit and establishing a new corporate entity called "TSBD LOUISIANA, L.L.C." — which would seem to stand for "Twilight: Saga Breaking Dawn."
Of course, filing incorporation papers is a long way from booking soundstages and crewing up — but as early signs go, it's a good one that there might be truth to these rumors."
So in light of this new info what's our take?
1. Well, they would certainly need an Isle Esme location. There are resorts in the New Orleans that could fit the bill bungalows and all. Some of the bayou area would also do nicely for Alice and Jasper's Amazon quest.
2. You can certainly get a sound stage anywhere, but it makes sense to get one where you save money. New Orleans and the state of Louisiana is certainly trying to attract business to the area.  In thinking about the novel Breaking Dawn, there are an awful lot of interior scenes, so sound stage work is key.
3. Paparazzi of Vancouver-It's no secret that during the filming of Eclipse the paparazzi in Vancouver were at a whole new level of intrusiveness. Given that they had gotten down routine and locations from the New Moon shoot it certainly made hounding easier.  When the cast came back for three days of reshoots, one rented a helicopter and buzzed the set cause distraction and and possibly delay.  So moving locations to Louisiana would avoid the seasoned Vancouver paparazzi. There of course will be stringers from LA, but now there's no local knowledge base to build on since all locations and routine would be fresh.
4. The Weather–at best the weather in the pacific Northwest is a challenge. every single actor and director with the franchise mentions it constantly. The cast kept getting sick in the damp and the cold. Louisiana certainly has better weather.
So in the end, we are thinking it certainly could be a location, but maybe not the only location. Fire away on speculation. At this point your guess is as good as ours. We wouldn't expect Summit to confirm or deny location until after Eclipse ends its PR run with the release of the DVD, because they tend to focus media releases on one thing at a time, and right now a big splashy summer opening of Eclipse is certainly a priority.