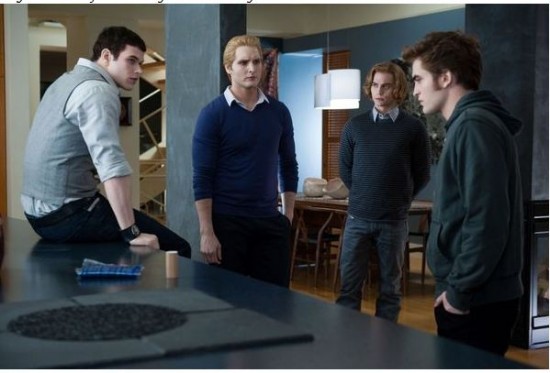 According to Box Office Mojo:
"The Motion Picture Association of America's Classification and Ratings Administration released their weekly ratings bulletin this morning, which included a rating for the highly anticipated third part of The Twilight Saga.
The Twilight Saga: Eclipse received a PG-13 rating for "intense sequences of action and violence, and some sensuality." Both Twilight and New Moon were PG-13 as well, but for slightly different, and somewhat telling, reasons: Twilight garnered its rating due to "some violence and a scene of sensuality," while New Moon earned it for "some violence and action."
It is our belief that Breaking Dawn will garner a PG-13 rating under similar reasoning when its time comes. Is anyone surprised that it got a PG-13 rating, or did you think it would be plain PG?
Via His Golden Eyes