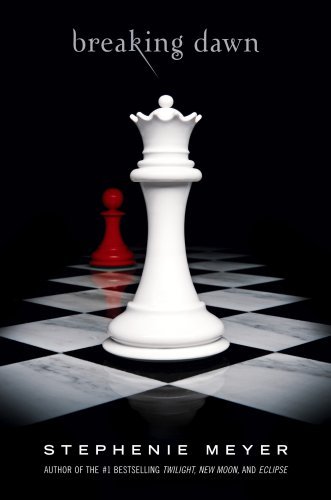 Hit Fix got the scoop on this one being rehashed around the twitter universe and entertainment blogs.
"A Summit Entertainment spokesperson has confirmed to HitFix that "The Twilight Saga: Breaking Dawn" will open nationwide on Nov. 18, 2011. It's still officially unknown if "Dawn" will be broken up into one or, as rumored, two films.  Stars Kristen Stewart, Robert Pattinson and Taylor Lautner are all expected to return."
Though media outlets that are less savvy than Hit Fix are talking about this being an odd delay, but in actuality it makes a lot of sense. Here's why:
1.  Kristen Stewart, Christian Serratos, Robert Pattinson have all in various interviews alluded to the fact that they are free until late fall 2010. There's some debate whether that means October or November 2010, but let's just say later fall. Given how tightly New Moon and Eclipse were shot making it tougher for other projects, this longer hiatus gives stars of Twilight the opportunity to do other projects on TV and movies without a totally crazed schedule. Taylor Lautner, Kellan Lutz, and Ashley Greene have booked two movies, Peter Facinelli has one plus Nurse Jackie and the list goes on!
2. Though it's unclear yet if it will be one or two movies (we are betting two and we'll explain why in a second) there's no possible way for the movie(s) to come out any sooner than Thanksgiving 2011. The movies take slightly over three months to shoot. So if we are talking one movie, that would be November-February figuring in some holiday breaks and weather delays. Now you need time to edit, to do CGI, to get a soundtrack and score. No way for that to happen effectively in time for either Memorial Day or July 3 so the best opportunity is to big the big name product at Thanksgiving or Christmas and in this case it's Thanksgiving.
3. Question: Given this timing what else is in play that we are going to miss this summer? Answer: Comic Con. It seems highly likely that with a November release that the Twilight Saga will be back at Comic Con in summer 2011.  It won't be there this year because the movie will already have been out for three weeks. So look out Comic Con Twilighters are coming back in 2011!
4. Assuming we are talking two movies (and we are speculating here) the second one would likely be a July 4, 2012 release. Two movies shot back to back would make it a six-month shoot. So that would mean November – April 2011 shooting. It gives ample time still for editing on film one and then on film two.
5. Lastly, why do we think it will be two? A couple of reasons. One, both Stephenie Meyer and Melissa Rosenberg have said they think there is enough material. Two, at a certain level Hollywood is about money and from a studio angle what studio wouldn't want another multimillion dollar, sure fire hit? Lastly, there's expanded point of view possibilities. Book three in Breaking Dawn is packed with information and other characters. We are imagining sequences of seeing these vampire allies being recruited, training of the Cullen supporters, Aro summoning his forces and plotting, watching how Jacob spills the beans to Charlie.  So, and again this is conjecture on our part, we see movie one ending with the birth of Renesmee and then movie two picking up from there. Nikki Finke agrees too.
So, given the information, what do you all think?